SHOULD YOU CUT YOUR HAIR OFF?
SHOULD YOU CUT YOUR HAIR OFF?
Hello beautiful! Have you been thinking about cutting all of your hair off? Are you hesitating? Well, today we're sharing all the reasons that you SHOULD cut your hair off and there's some gorgeous hairpiration worked in to help you visualize a new do.
1. Easier maintenance

Less hair means less styling! You'll be able to wash your hair in minutes. Style your hair in seconds. And detangling will be a thing of the past if you go short enough.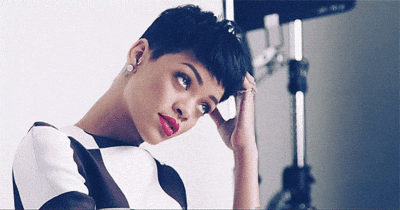 2. You won't need as many hair products

You can save money on your hair care products because you won't need to use as much as you won't have as much hair. Think about how long your  shampoo, conditioner and daily hair care products will last you now!


3. Easy to switch up

If you're in the mood to rock something different you can easily slip on a wig cap and switch up your style in seconds. You could also also experiment with color either using a wig or by dyeing your own shorter hair.


4. It's cooler

There's nothing like a cool breeze caressing your neck on a warm day. Especially if you're used to having long hair you are going to notice a massive difference when you cut your hair, it will be so much lighter and cooler. If you live in a cold climate make sure you have a hat and scarf before your chop!

5. It's a way to start over

A big chop is a good idea for a number of reasons including cutting off hair that's relaxed, dry, heat damaged or colored. It gives you the opportunity to start again with healthy hair.

6. It will grow back!  
Short hair won't last forever. Your hair will grow back healthier! 
Not ready to take the plunge?
Experiment first with one of our short wigs.
---