WE'VE GOT SOME MAJOR CATCHING UP TO DO...
WE'VE GOT SOME MAJOR CATCHING UP TO DO...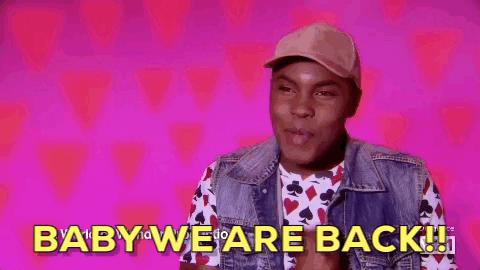 Hi Queens! It's been a minute but we are SO EXCITED to announce that our weekly blog is back. Yay! Leave us a comment letting us know what you want to see on the blog this year. Natural hair tips? How to melt your lace and slay your wigs? How to wear bold hair colors? Braiding how-tos?  
Today, as we move further into 2020 we're looking back at some of our favorite hair trends of the decade. In no particular order, let's go!
1. Natural Hairstyles
 In the last decade, relaxer sales have declined a massive 38% as more and more people embrace their natural hair. Natural hairstyles have always been beautiful and it's been incredible to see a rise in natural hairstyles once again.  
2. Color!
From neon to silver and everything in between the 2010s has brought about the most fantastic and fun hair color trends.
 3. Blunt Cut Bobs
Sexy. Sleek. Stunning. Blunt cut bobs have been all the rage this decade. Bobbi Boss's Yara wig collection led the way with gorgeous blunt cut styles at affordable prices and a range of colors.  
4. Crochet Hair  
Crochet hair has saved so many of us HOURS at the hair salon. A braiding hairstyle that once took over eight hours can now be completed in JUST TWO. And crochet braids can last just as long as regularly installed braids and come in a multitude of options including box braids, faux locs, havana twists, passion twists, and more!
5. Super high ponytails
Super-sleek high ponytails are absolutely gorgeous and this decade we've seen so many celebs from Zendaya to Ciara rocking this style. Want to try this look? Check out our drawstring ponytails. 
What was your favorite hair trend of the 2010s?  
We hoped you enjoyed today's post! See you next week for another one. 
---